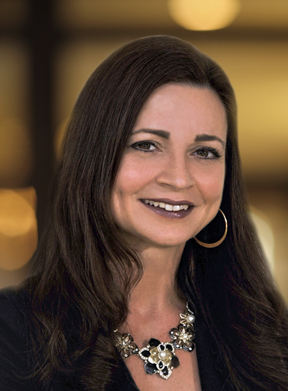 Kimberly Ann Garko
Kimberly Ann Garko is an executive level professional in the pharmaceutical industry with more than 16 years of experience. Dr. Garko holds a Bachelor of Science in Biology and a Master of Science in Microbiology from the University of South Florida (Tampa, Florida) and Doctorate of Philosophy in Virology (Louisiana State University Medical Center (Shreveport, LA). Dr. Garko's research for both her Master's and PhD work is documented in a number of publications in peer review journals (See Kimberly Garko, Kimberly Garko-Buczynski, and Kimberly Buczynski).
Dr. Garko held a postdoctoral fellowship at the Lineberger Comprehensive Cancer Center (University of North Carolina at Chapel Hill, Chapel Hill, NC) where her research evaluated the role of the Epstein-Barr virus LMP1 protein with specific malignancies such as nasopharyngeal carcinoma (NPC). Following her post-doctoral fellowship, Dr. Garko transitioned her focus to the pharmaceutical industry, where she sought to leverage both her microbiological and virological technical expertise in the areas of drug substance manufacture of for drugs in the areas of neurology and oncology. Working for Biogen (also reference Biogen Idec), she successfully progressed through various leadership positions to eventually assume responsibility and have oversight, as the Director of Quality, for a drug substance manufacturing site (PhI/PhII/PhIII/Commercial products) employing more than 1500+ personnel.
Following her successful career in drug substance manufacture, Dr. Garko accepted a leadership role for Pfizer (Rocky Mount, NC) as the Director of Quality Engineering & Technology). She was recruited to create and develop the Quality Engineering function at the Rocky Mount site with specific intent to transform process monitoring capabilities and expand laboratory process capabilities as well as replace manual processes with integrated, electronic technologies and solutions. Such a role permitted Dr. Garko to leverage her immense technical and leadership capabilities as well as her progressive, transformative mindset.
In mid-2016, Dr. Garko was recruited as the Vice President of Dohmen Life Science Services (DLSS; Wheat Ridge, CO) where she was tasked with strategically transforming, developing, and expanding the pharma consulting capabilities for DLSS to complement established medical device consulting services capabilities. In this role, Dr. Garko is able to facilitate and support various firms in the areas of both medical devices and pharma/biologics as they transition through the various clinical phases of the product life cycle with the goal of sustained, compliant commercial manufacture.